She Harvests Shellfish and Helps Protect Them

by Shivani Vora on December 14, 2022 | Reprinted from The New York Times
Ana Shellem has found peace and prosperity while searching for wild species off the North Carolina coast for her one-woman sustainable fishing company.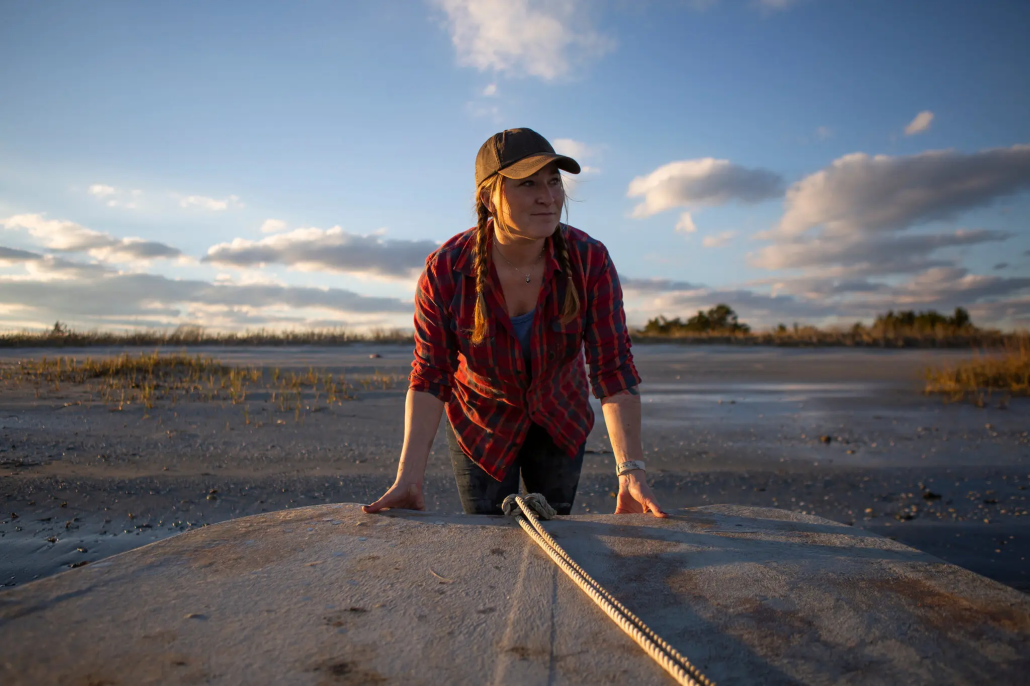 Six days a week, Ana Shellem rises at 5:30 a.m. and checks the tide and wind conditions for the day. Then she maps out in her mind where on the water she'll go in search of wild mussels, clams, oysters and stone crabs. Come sunrise, she's off.
Usually, that means hopping on her main work boat, a 14-foot catamaran skiff.
She's at sea for three to eight hours, fishing until she gathers the exact number of critters that her 10 restaurant clients have ordered. She spends the later hours of the day hand-delivering her bounty.
Ms. Shellem, 32, has been keeping up this schedule for the last six years, Monday through Saturday. As founder and owner of Shell'em Seafood, a sustainable boutique shellfish company in Wrightsville Beach, N.C., she is fisher-, sales and businesswoman; delivery driver; and, not incidentally, conservationist.
In an industry dominated by men, Ms. Shellem's success is rare but not unique.
Women throughout history and around the globe have always played a role in fishing, gathering and making good use of the creatures plucked from the sea. More recently, women from Rwanda and the Philippines have also taken on marine sustainability efforts, acting as watchdogs for reefs and pushing back against efforts to overfish.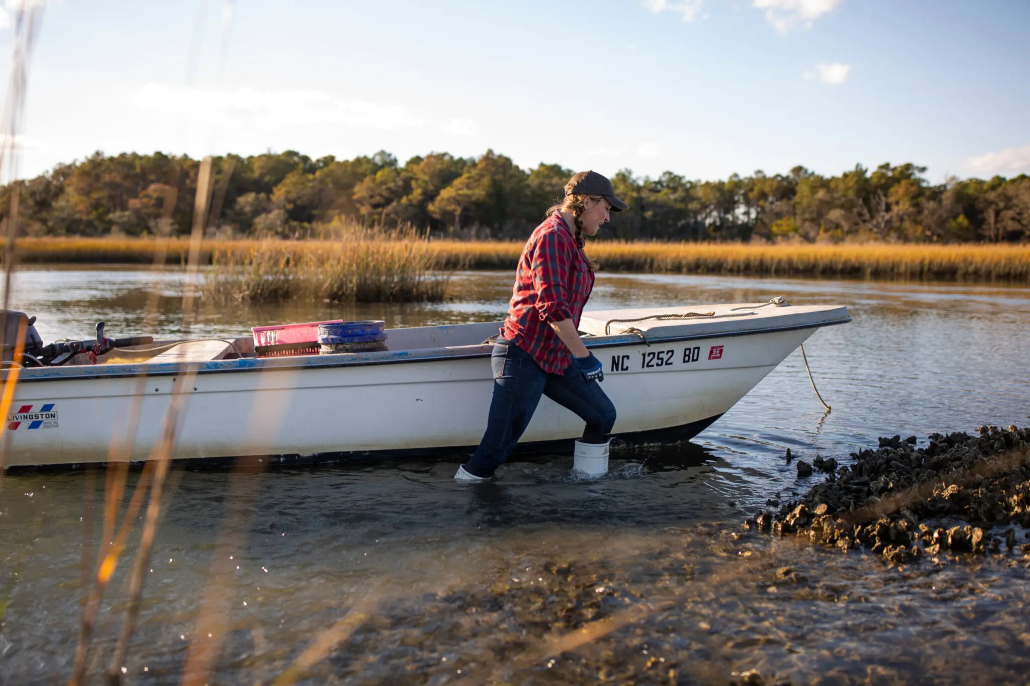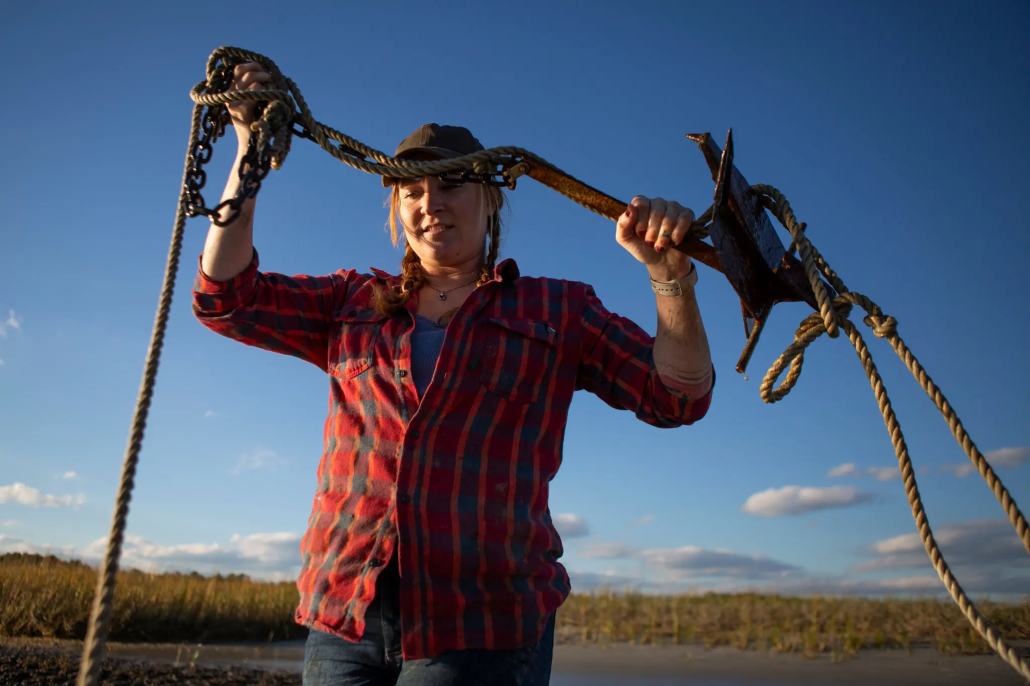 The U.S. National Oceanic and Atmospheric Administration noted in 2020 that "women play a key role in fisheries sustainability worldwide" and that their participation in commercial fisheries appeared to be increasing in proportion to total fishing workers.
Still, the report said, women's involvement in commercial fishing overall "remains poorly understood and largely unrecognized in various parts of the world."
Ms. Shellem, a one-woman operation, has turned her participation into a successful business, selling around $100,000 of fresh shellfish to restaurant clients along the Carolina coast, she said. Some order as many as 600 to 2,000 pieces a week, each at 70 cents to $1.
"I own my equipment and am the only employee, so the profits are all mine," she said.
One of her clients is Seabird, a popular spot in Wilmington. "We indicate Ana's shellfish on our menu by name and customers seek them out for their unique taste," said the owner and chef, Dean Neff.
Seabird serves her mussels in a stout beer broth or as a cold escabeche with leeks, fennel and chiles. Both dishes are menu favorites, Mr. Neff said.
"Her connection to the ocean is evident, and she has a following around here because people are so intrigued by what she does," he said.
At Poole's, an upscale diner in Raleigh, Ms. Shellem's mussels are served in a broth with Dijon mustard, white wine, cream and herbs. And at a sister Raleigh restaurant, Death & Taxes, the oysters are grilled with chili butter and preserved chimichurri.
Ashley Christensen, the owner of Poole's and Death & Taxes, said: "Ana's freshness is incredible. Her shellfish is special because she pulled them from the mud herself that same day. Servers love telling her story and customers love to hear it."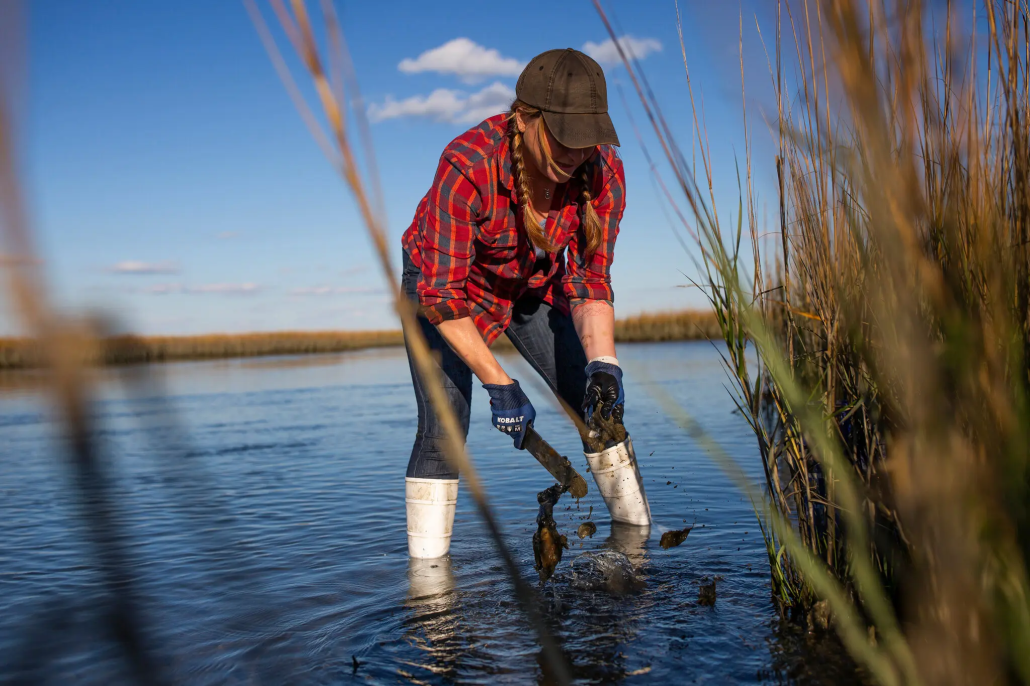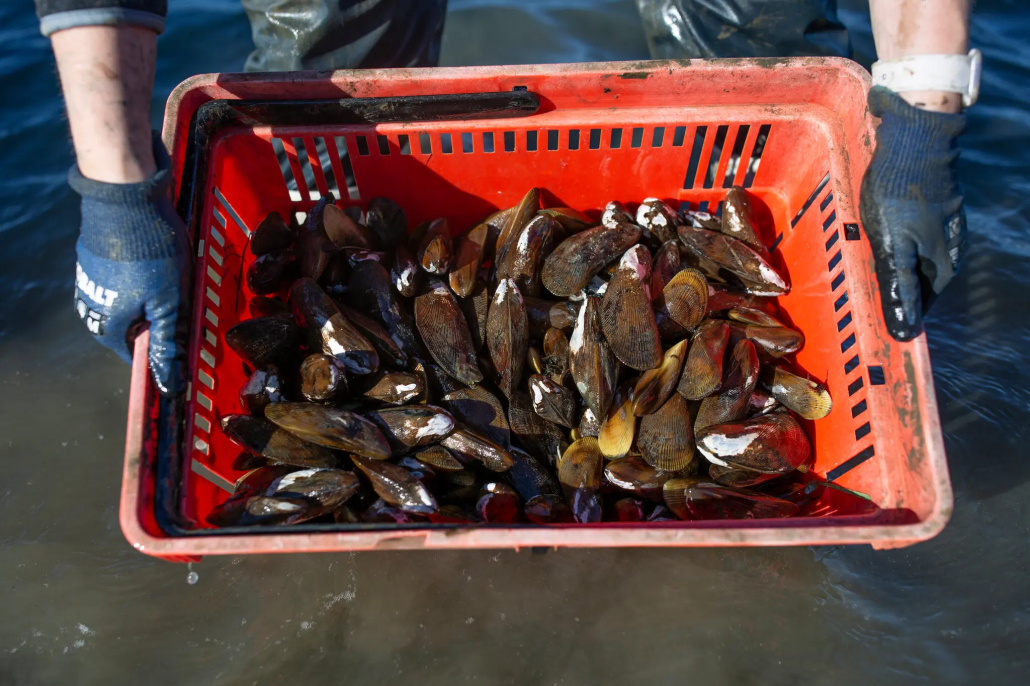 Ms. Shellem came to her business rather unusually. A former actor and model, she joined the touring cast of the live performance Disney show "Bear and the Big Blue House" at age 12. Eventually she settled in New York, where she acted in commercials and ventured into photography. "They were gigs to pay the bills, not passions," she said.
A photo shoot took her to Wrightsville Beach, about six miles east of Wilmington, and it turned out to be the trip that would reroute her life. "I met Jon and we began dating," she said, referring to her husband, Jon Shellem.
Mr. Shellem, a longtime local and a co-owner of a bar, had grown up harvesting wild shellfish for his own consumption, and took his future wife on excursions to do the same. "We would be out at sea for hours and come home and enjoy these divine meals of grilled oysters with melted butter or pizza showered with clams," Ms. Shellem said.
Coming off a decade-long battle with anorexia and bulimia, she said she discovered the pleasure of food for the first time and found independence and solitude on the water.
"There was nothing more satisfying than collecting seafood to feed myself, friends and family just hours later," she said. "I realized that I wanted to extend my reach to more people by going into the fishing business."
(She noted that the serendipity of her transformation extended to her married last name, which she took as the name of her business.)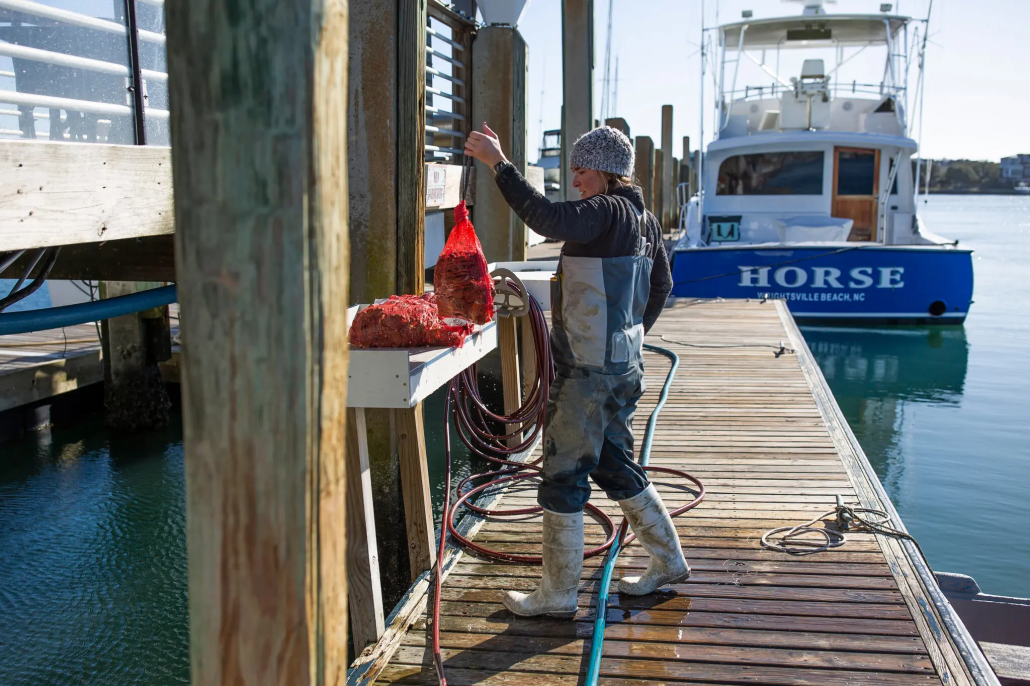 Ms. Shellem established Shell'em Seafood in 2016, soon after getting a commercial fishing license. She was criticized, she said, mainly from fishermen who didn't take her seriously because she was a woman. "I had several tell me that they didn't think I was strong enough to do the job and that I was wasting my time," Ms. Shellem said.
But she persevered. Now she slips away from the boat that she and her husband call home and hits the sea day after day, later spreading her catch out on the dock and separating the bounty into piles, as ordered by each client.
In her goal of conservation and her stance against overfishing, Ms. Shellem does not harvest even one piece above what was ordered. She delivers her catch personally, riding from client to client at the end of the day in her pickup truck.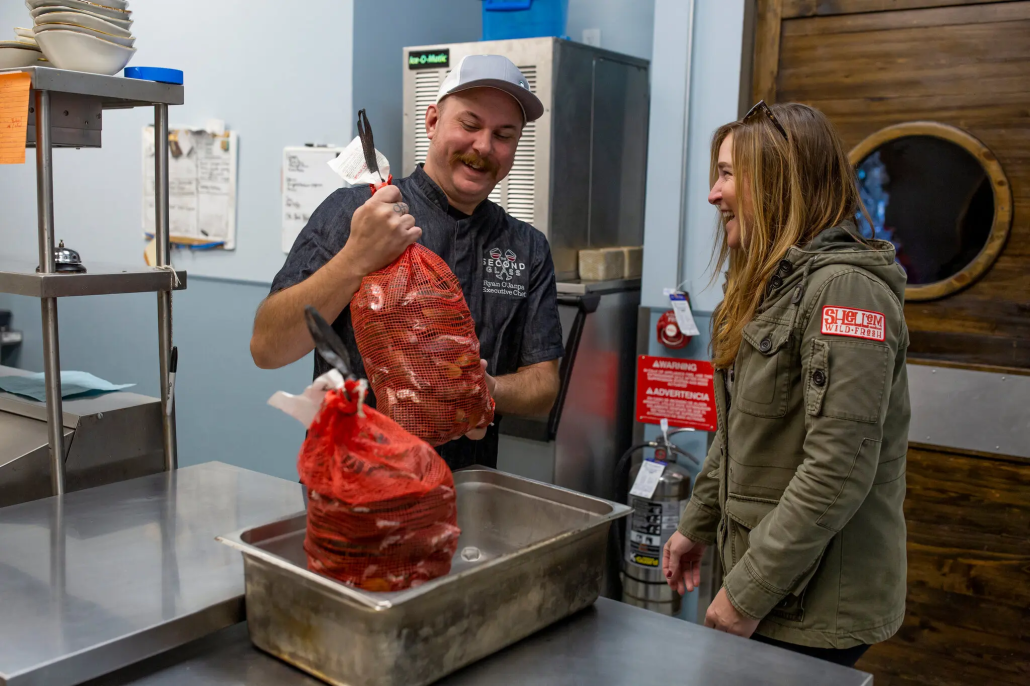 It's hard work, she said, but she can't get enough of it. "Harvesting is illegal on Sundays in North Carolina," she noted. "Otherwise I would be out on the ocean then, too. I love it that much."
Ms. Shellem's commitment to sustainability caught the attention of Gov. Roy Cooper who, in August appointed her to be a commissioner for the North Carolina Division of Marine Fisheries, which promotes responsible and sustainable fishing. The commission includes one other woman, who represents the industry's recreational side.
Shell'em Seafood is poised to expand its footprint, but Ms. Shellem has no such ambitions.
"If I start sending shellfish everywhere, it will sit on a truck for too long," she said. "It won't be enjoyed as it's meant to be, which is as fresh from the water as possible and the reason why I started my business in the first place."
Shivani Vora is a freelance journalist based in New York who often writes on trends, design, travel and interesting personalities.
https://ncoystertrail.org/wp-content/uploads/2022/12/15sp-women-shellem-inyt-5-7527-superJumbo.webp
1365
2048
Michaela Abraham
https://ncoystertrail.org/wp-content/uploads/2022/01/NCOysterTrail-1.png
Michaela Abraham
2022-12-14 11:47:00
2022-12-15 11:50:53
She Harvests Shellfish and Helps Protect Them