Seaview Crab Company Snags Statewide Award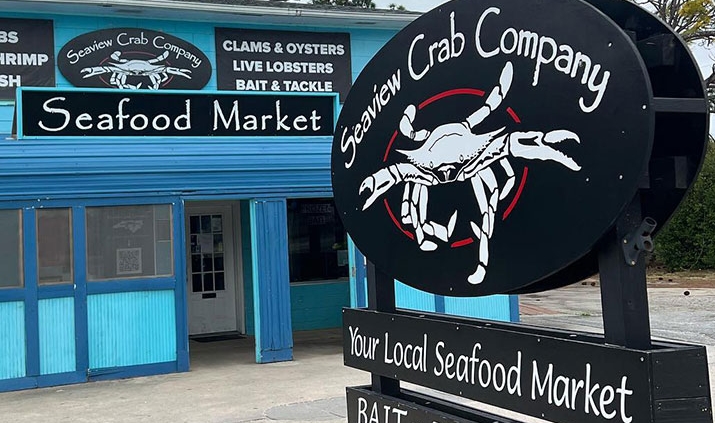 by Miriah Hamrick on December 7, 2022 | Reprinted from Wilmington Biz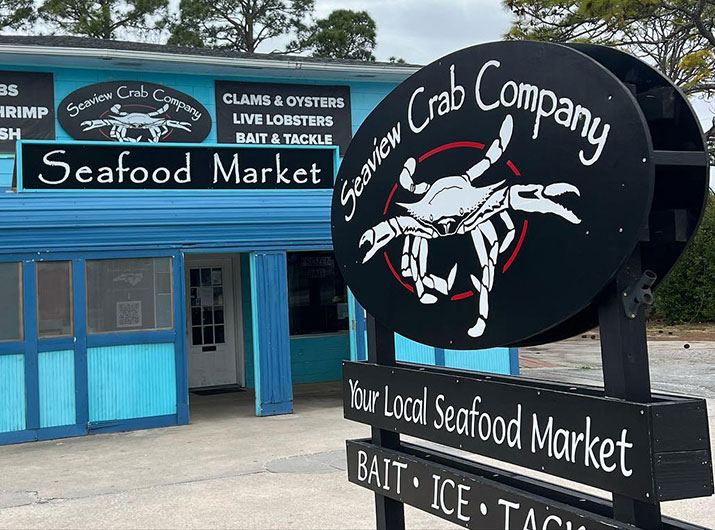 Seaview Crab Company has been named one of the top small businesses in the state by Business North Carolina magazine.

Seaview was one of four businesses recognized in Business North Carolina's annual Small Businesses of the Year awards. This year's winners were selected by a panel of three judges who considered the creativity, persistence and community impact of more than 75 applicants across the state.

Seaview has steadily grown since it began in 2006, when co-owners Joe and Sam Romano and Nathan King sold blue crabs they harvested themselves with 50 crab pots. Seaview still harvests crabs, oysters and clams, but now the business's supply chain stretches up and down the North Carolina coast with inventory sold at seven retail locations plus approximately 30 wholesale accounts.

King said Seaview's successful evolution stems from small, iterative changes that create a big impact over time, an approach inspired by the Japanese business philosophy of kaizen.

"You start small," King said. "You win at the small game first and then build on it, instead of doing anything super risky or large."

In recent years, Seaview's expansion has centered on providing prepared seafood for customers. To that end, the business's midtown brick-and-mortar at 1515 Marstellar St. opened a kitchen in early 2020 where customers can grab tacos, po'boys and plates piled with grilled, blackened or fried seafood. Earlier this year, the kitchen rolled out Sunday brunch.

The next small step forward for Seaview is a food truck, which King estimates will debut in the spring.

"It's something that we know is a good opportunity to get seafood on people's plates, as opposed to waiting for them to come to us," King said.

Seaview is also planning to expand its reach inland, where King said communities lack access to North Carolina seafood compared to the more abundant supply around Wilmington.

In addition to its measured approach to growth, King attributed the business's success to a team of strong employees, some of whom have been with the business for more than a decade.

"We've got guys that have been working with us for 10-plus years," King said. "That's comforting. It's not just me. It's Sam and Joe and a host of teammates that help keep everyone fresh and supported." He listed Kyle Clossick, Winn Atman, Jon Oracion and Daniel Suggs as some of the core employees who contribute to Seaview's success.

Seaview operates out of two brick-and-mortar locations, one in midtown on Marstellar Street and another at 6458 Carolina Beach Road, plus five open-air markets throughout the region.
https://ncoystertrail.org/wp-content/uploads/2022/12/seaview-horizontal.jpg
530
715
Michaela Abraham
https://ncoystertrail.org/wp-content/uploads/2022/01/NCOysterTrail-1.png
Michaela Abraham
2022-12-07 11:19:00
2022-12-15 11:22:38
Seaview Crab Company Snags Statewide Award