Eat Your Way Along the NC Oyster Trail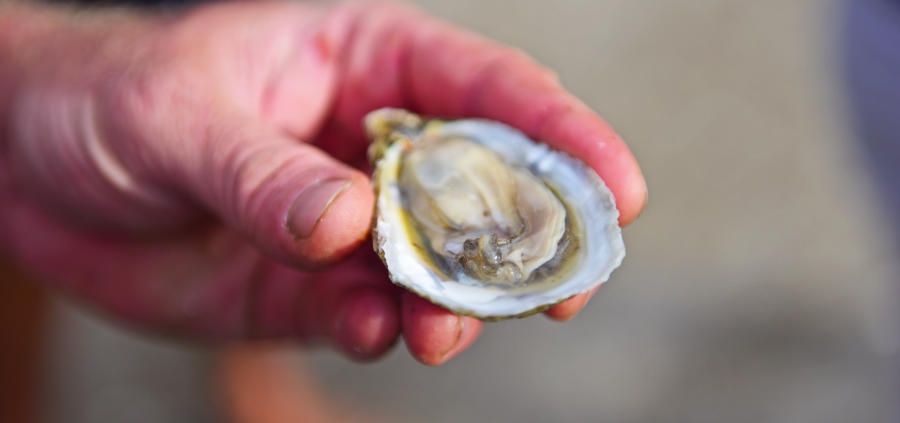 by John Griffin on June 28, 2021 | Reprinted from The Outer Banks of North Carolina
Oysters are delicious. I like them raw, steamed, roasted, and fried. But delicious isn't the only attribute that makes them amazing. Oysters are a keystone species which provides an ecosystem for many kinds of fish and plants by creating and maintaining reef habitat. In addition, each oyster filters 50-60 gallons of water every day, contributing to improved water quality.
North Carolina's shellfish industry generates $27 million annually to the state's economy and employs 532 North Carolinians. Just over half of that value comes from farmed oysters. And unlike wild caught oysters, farmed are available throughout the entire year. And if you're wondering, I eat them all – wild and farmed oysters are both yummy.
In 2020, those who know oysters to be amazing – folks like myself – worked together to launch the NC Oyster Trail. The Trail is administered by North Carolina Sea Grant and North Carolina Coastal Federation in partnership with the NC Shellfish Growers Association and copious oyster lovers and volunteers. It offers unique tourism experiences centered on our state's tasty oysters. Along the Trail, you will find oyster farm tours; restaurants and markets that sell N.C. oysters; artists that make art with oyster shells; and aquariums, museums and educational centers where you can learn pretty much everything about my favorite North Carolina mollusk – you guessed it, the oyster.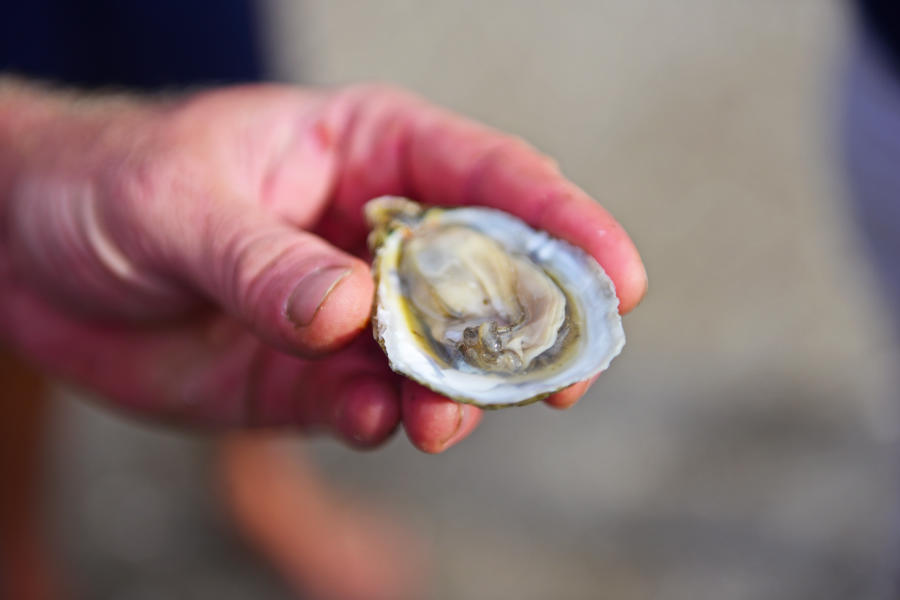 In the Outer Banks we have five oyster farms featured on the Trail: Cape Hatteras Oyster Company, Slash Creek Oysters, and Sticky Bottom Oysters on Hatteras Island; and Savage Inlet Oysters just south of Nags Head; Ocracoke Mariculture on Ocracoke Island. Some farms offer tours on boats to see their operations while others sell to local restaurants and direct to oyster eaters.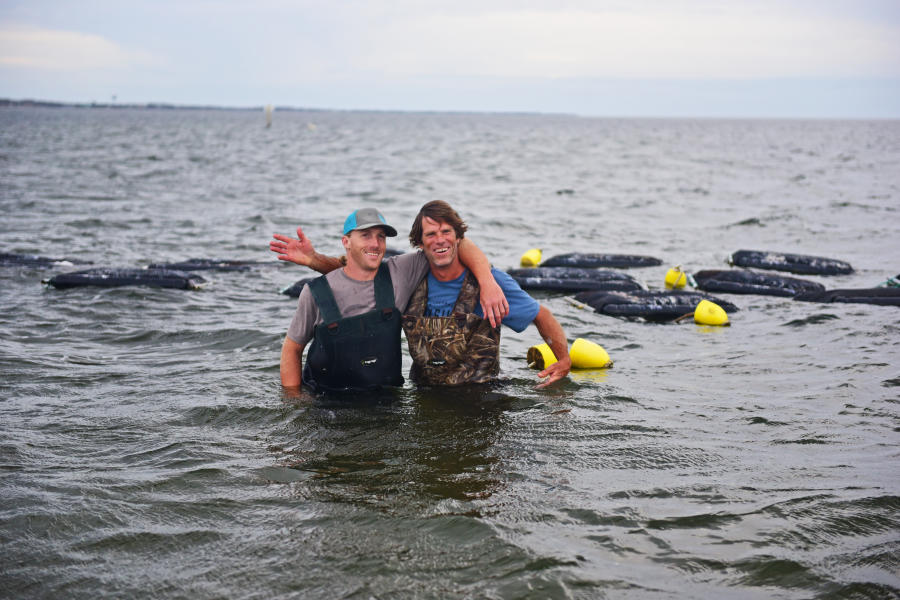 Restaurants on the NC Oyster Trail in our area include Blue Water Grill & Raw Bar in Manteo; The Froggy Dog Restaurant & Pub in Avon; and Flying Melon Café, Howard's Pub & Raw Bar, Plum Pointe Kitchen, and Ocracoke Oyster Company on Ocracoke Island. They offer oysters prepared creatively every day and serve both wild-caught and farmed oysters. Travelers between Hatteras and Ocracoke Village now have two choices to reach their destination, the express passenger ferry or car ferry. Ferry schedules and more information can be found here.
Additional organizations on the NC Oyster Trail include the Dare County Arts Council, with supported artists that incorporate oysters and other ocean and marine themes in their art. Outer Banks Adventures will traverse along shallow waters on their airboat and tour active oyster beds and oyster reefs. North Carolina Coastal Federation hosts an oyster farm demonstration and living shorelines site in Wanchese. Here you can also learn more important tips to care for North Carolina's coast and marine environment. At Hatteras Island Ocean Center you will find oyster exhibits, have the opportunity to experience the wetlands and coastal forest by launching a kayak, or even attend special coast related programs and events.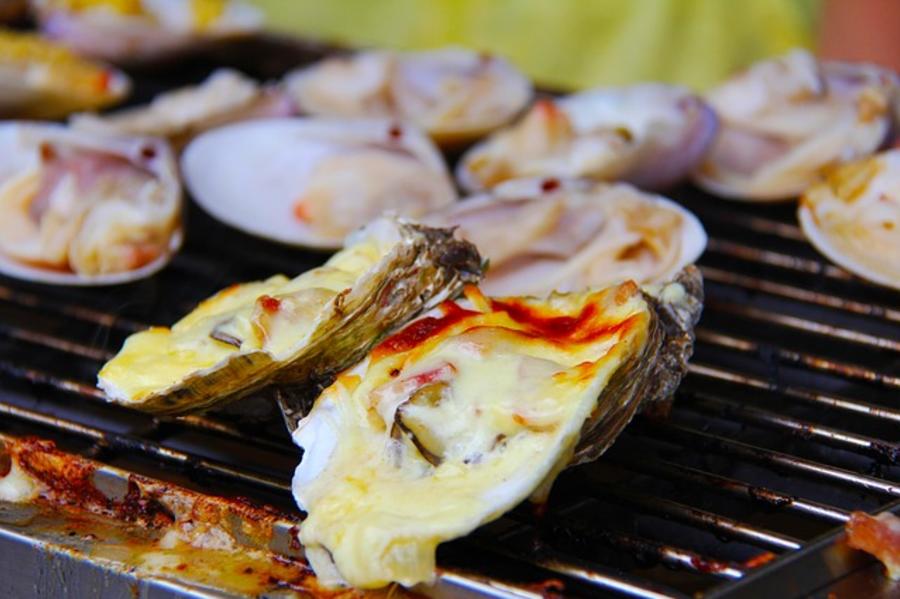 Visit the Trail's website (NCOysterTrail.org) to discover more oyster adventures. You can plan a whole day around oysters or enjoy just a few hours – take an oyster tour, have a wonderful meal, or buy oysters to prepare at home. If you're anything like me, you'll find North Carolina oysters to be delicious – buttery, creamy, sweet, salty, zesty. They draw their unique flavors from our coastal environment, producing a taste that can't be beat.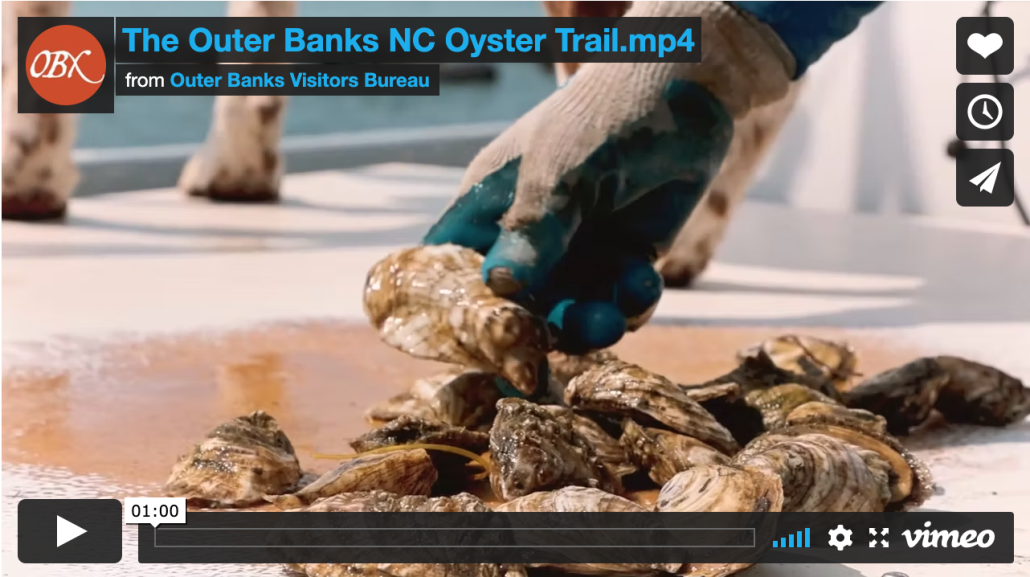 https://ncoystertrail.org/wp-content/uploads/2022/05/Hatteras_Salts_Oysters_halfshell_1_a94a5b65-20d3-4a4a-84b0-fac5bc5b619c-1.jpeg
600
900
Erin Kohn
https://ncoystertrail.org/wp-content/uploads/2022/01/NCOysterTrail-1.png
Erin Kohn
2021-06-28 08:59:00
2022-08-03 10:57:58
Eat Your Way Along the NC Oyster Trail