Our Coast's Food: 5 Easy Sauces for Oysters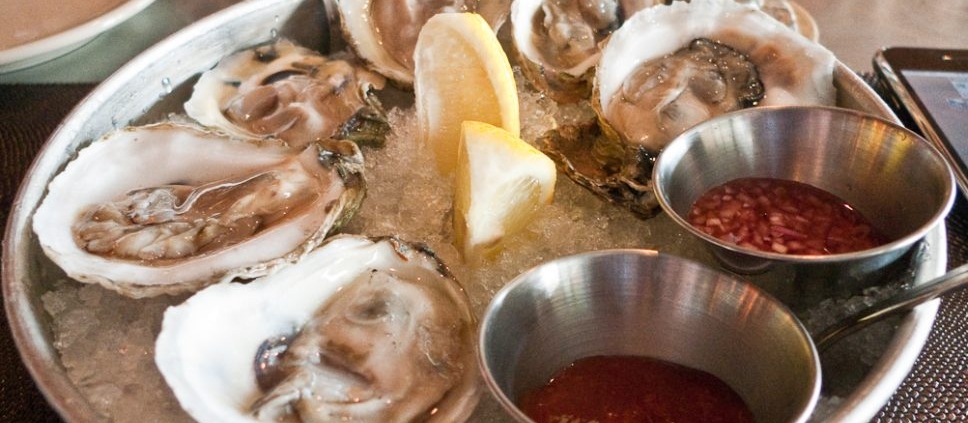 by Liz Biro on January 5, 2021 | Reprinted from Coastal Review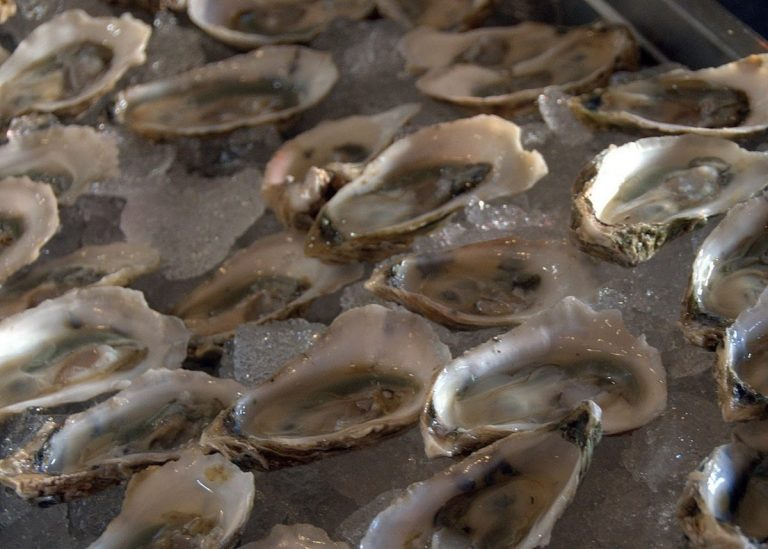 No matter how you travel the new North Carolina Oyster Trail, whether you visit every single restaurant along the route or take an oyster farm tour, you'll come away with one thing for certain: inspiration to cook your own oysters at home.
They're best simply prepared with a delectable sauce, and these five recipes cover all the best ways to serve oysters.
If you like raw oysters on the half shell, go for the sweet Vidalia vinegar sauce with pink peppercorns and a hint of sweet sparkling wine. Oysters roasted in the oven or over a live fire are insanely good with garlic butter hot sauce or creamy jalapeno remoulade. Also start thinking about your own signature cocktail sauce. Consider the classic cocktail sauce recipe below a base for unbridled creativity.
No matter which sauce you choose, abide by one important rule: Never pile on so much sauce that it covers up the oyster's flavor.
Sweet Vidalia Vinegar Sauce
A few drops of vinegar on oysters is standard in many communities along the North Carolina coast. A little acid balances the oyster's rich texture and creamy flavor. In France, mignonette sauce — chopped shallots, crushed peppercorns and vinegar – is the classic condiment for raw oysters. However vinegar is served on an oyster, apply sparingly or vinegar's tang will overwhelm the oyster's natural flavors.
Blend 2 tablespoons minced Vidalia onion, 1 teaspoon crushed pink peppercorns, a pinch of crushed black peppercorns, ¼ cup white wine vinegar and ¼ cup sparkling pink sweet wine such as Moscato in a small bowl. Gently stir until combined. Refrigerate until ice cold. Spoon on to raw oysters or offer as a steamed oyster condiment.
Jalapeno Remoulade
When you're piling fried oysters on a sandwich or giving oysters a smoky brininess by baking them in their shells in the oven, a creamy sauce with a bite is a decadent way to complement the shellfish's flavor.
Whisk together ½ cup mayonnaise, 2 tablespoons chopped pickled jalapenos, 1 tablespoon hot or mild chow chow, 1 teaspoon chopped capers, 1 tablespoon Dijon mustard, 1 teaspoon lemon juice and 1 teaspoon paprika. Fold in 2 teaspoons chopped fresh parsley and 2 teaspoons chopped chives.
Garlic Butter Hot Sauce
No oyster roast is complete without cocktail sauce and little ramekins of hot, melted butter. As oyster roasts progress, those condiments get mixed together little by little as folks double dip in butter and then cocktail sauce or vice versa, creating one utterly delicious amalgamation. That mixing inspired this recipe. Dip steamed oysters into this sauce or drizzle it over fried oysters.
Peel and then finely chop four large cloves of garlic. Place garlic and 1 stick of unsalted butter in a small saucepan set over medium-low heat. Slowly cook the garlic in the butter for 5 minutes. Do not let garlic or butter brown. Continuously stir butter as you add ½ teaspoon paprika, ½ teaspoon chili powder, ½ teaspoon Cajun seasoning, 1 teaspoon Worcestershire sauce, 1 teaspoon horseradish, 1 scant tablespoon tomato paste and 2 tablespoons hot sauce to the pan. Makes ½ cup.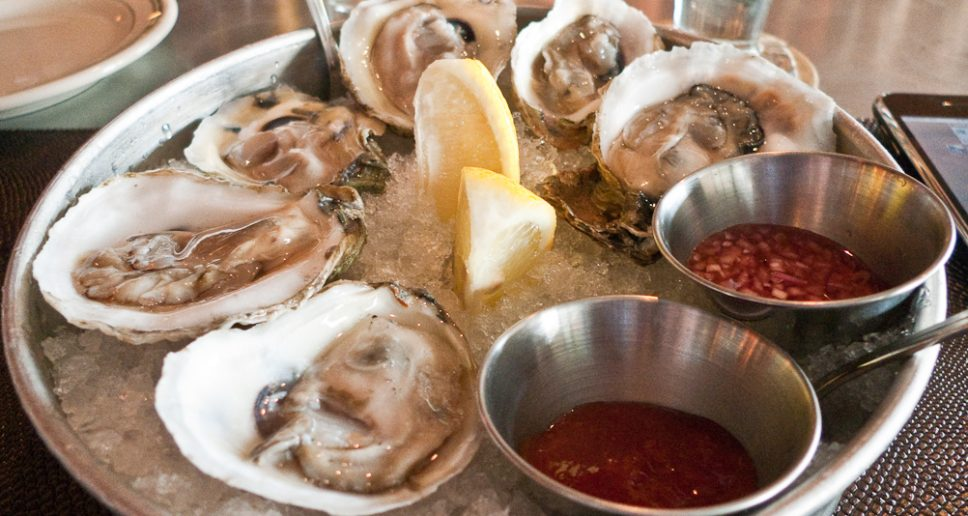 Classic Cocktail Sauce
Asking oyster roast lovers how they make their cocktail sauce is like asking Grandma for a recipe.
They'll probably tell you they never measure anything and add a dab of this and a little of that depending on how the sauce tastes as they're mixing it. Everyone seems to agree that ketchup, horseradish, hot sauce and Worcestershire are key ingredients. From there, it's up to the cook.
Use this recipe as a starter to create your own blend. You might add grated garlic, lime juice, Old Bay seasoning blend, soy sauce, chipotle, wasabi instead of horseradish or other ingredients to make this sauce your own.
Whatever you choose, the end result should be a balance of sweet, salty and tangy with noticeable but not extreme heat. In North Carolina, classic cocktail sauce is a dip for steamed, fried and baked oysters as well as oysters roasted over a fire. It's also a condiment for fried oysters served in a hamburger bun, a sandwich known as an oyster burger.
In a small bowl, blend together ½ cup ketchup, 1-3 tablespoons grated horseradish, 2 teaspoons Worcestershire sauce, 1-2 teaspoons hot sauce, 1 teaspoon lemon juice or a dash of vinegar. Cover and refrigerate sauce until ready to use.
Trust Me Sauce
This simplest of all recipes comes from my late Italian uncle who showed up at our house one night to tell us we had been eating steamed clams all wrong.
He suggested that we lay them out on the half shell, sprinkle each clam with a little oregano and garlic powder and then drizzle on top-quality extra-virgin olive oil.
"Trust me," he said. "I know what I'm talking about."
Turns out he was right, and his suggestion was equally delicious on oysters baked in their shells in the oven. Sometime, we sprinkled on a little flaked red pepper, too.
https://ncoystertrail.org/wp-content/uploads/2022/11/Oysters_with_mignonette_sauce_and_cocktail_sauce-e1609789487429-968x516-1.jpg
516
968
Michaela Abraham
https://ncoystertrail.ncoysters.org/wp-content/uploads/2022/01/NCOysterTrail-1.png
Michaela Abraham
2021-01-05 11:38:00
2022-11-11 11:39:02
Our Coast's Food: 5 Easy Sauces for Oysters