Durham chef Ricky Moore of Saltbox wins James Beard Award

by Zachary Eanes on June 13, 2022 | Reprinted from AXIOS Raleigh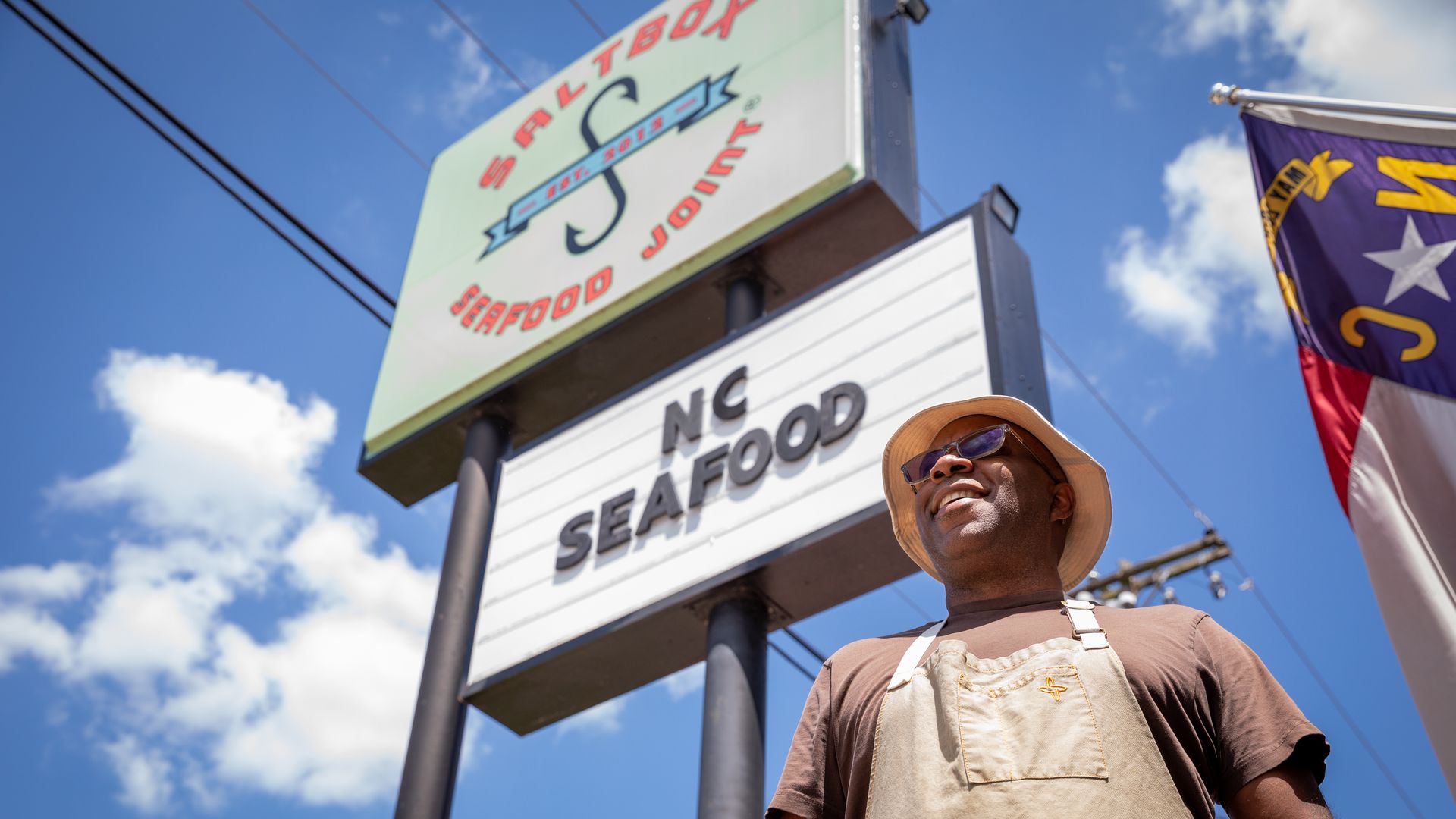 Durham chef Ricky Moore of Durham-based Saltbox Seafood Joint is a James Beard Award winner.
Moore accepted the award for Best Chef: Southeast on Monday night in Chicago at the James Beard Foundation's first in-person celebration since 2019.
Why it matters: Moore started serving fresh North Carolina seafood in a 200-square-foot shack off Mangum Street in 2012, and has turned the business into a restaurant with national recognition.
The original location closed last year, but Moore and his team still serve up his famous fried flounder, soft butter rolls stuffed with fish or shellfish, grouper bites, Hush Honeys, oysters and day-boat shrimp over at 2637 Durham-Chapel Hill Blvd.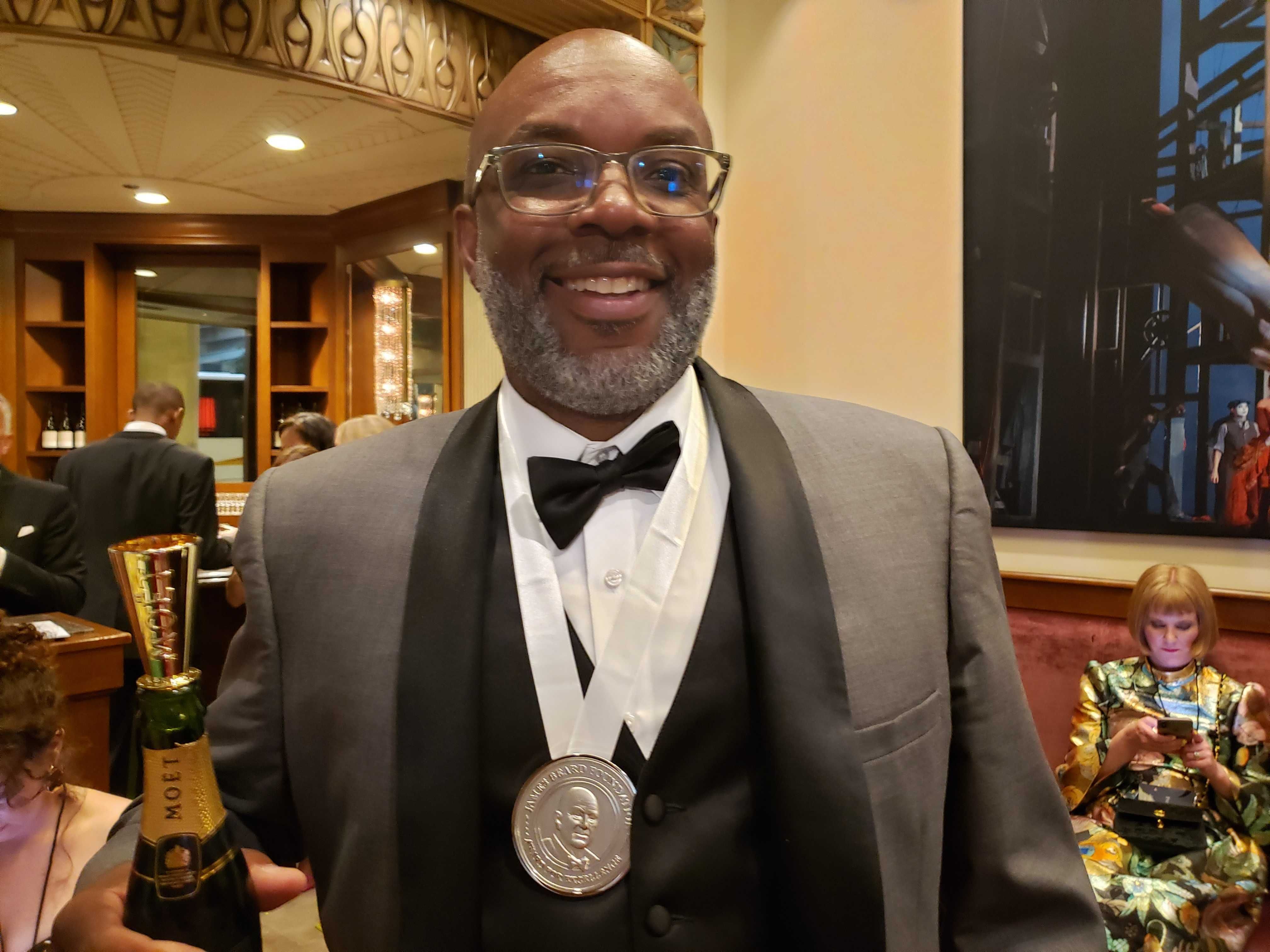 "Bull City, North Carolina!" Moore said on stage after accepting the award. "I opened up a place that celebrates North Carolina seafood so I'm going to shout out North Carolina fisher folk, which means fisher men and women."
Of note: Moore also gave multiple shout outs to his "home team, North Carolina," which had several restaurants nominated for Best Chef Southeast, including: Cheetie Kumar, chef at Raleigh's Indian-and-Asian restaurant Garland, and Charlotte's Greg Collier, chef at Leah & Louise.
Moore is the second chef from Durham to win Best Chef: Southeast. Ben Barker won it in 2000 for his work at the now-closed Durham restaurant Magnolia Grill.
Other Triangle chefs who have won Best Chef: Southeast, include Chapel Hill's Andrea Reusing in 2011 and Raleigh's Ashley Christensen in 2014. Christensen also won the "Outstanding Chef" award in 2019.
https://ncoystertrail.org/wp-content/uploads/2022/06/saltbox-jamesbeard.webp
1080
1920
Michaela Abraham
https://ncoystertrail.ncoysters.org/wp-content/uploads/2022/01/NCOysterTrail-1.png
Michaela Abraham
2022-06-13 10:31:00
2022-08-03 10:53:39
Durham chef Ricky Moore of Saltbox wins James Beard Award