What Makes Green Gill Oysters Unique?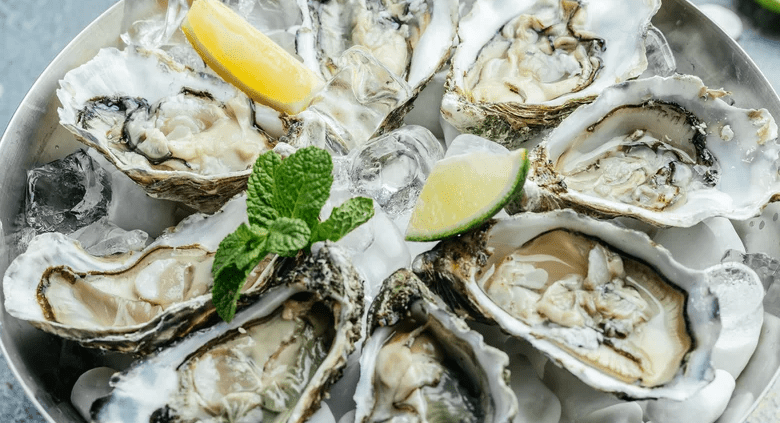 by Meggan Robinson on April, 25, 2023 | Reprinted from Tasting Table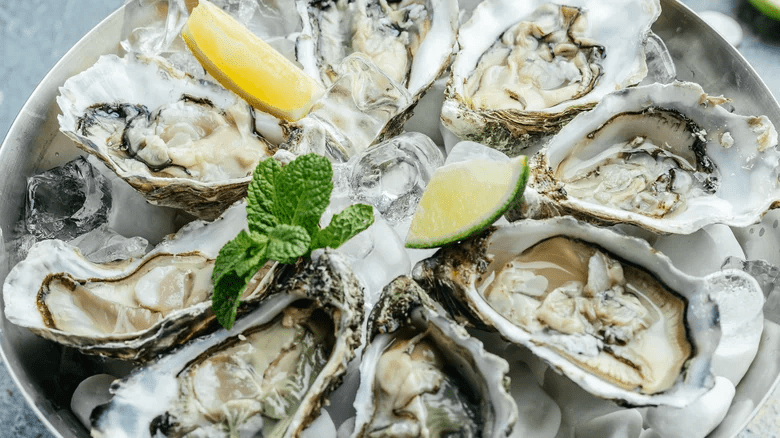 Imagine you order a dozen oysters on the half shell, and when they arrive, you discover they're green in color — an odd hue, particularly around the edges. You might be tempted to send them back, but you might also be missing out on an unexpected delicacy. Green gill oysters aren't oysters that have gone bad; they're a rare find that's only available seasonally and can only be found in a couple of places in the world.
Green gills haven't always been prized; in fact, the folks who harvested them in the U.S. used to have to sell them off cheap or even discard them because consumers didn't understand them. Oyster promoter Tres Hundertmark told Coastal Review, "I had to throw them away. People like green vegetables, they don't like green meat." The days of buying discount green gill oysters from a waterman looking to unload them for next to nothing are over, though, and it turns out that it just took a while for a few oyster producers in one U.S. state to catch up to what the French have known for much longer.
What exactly is a green gill oyster?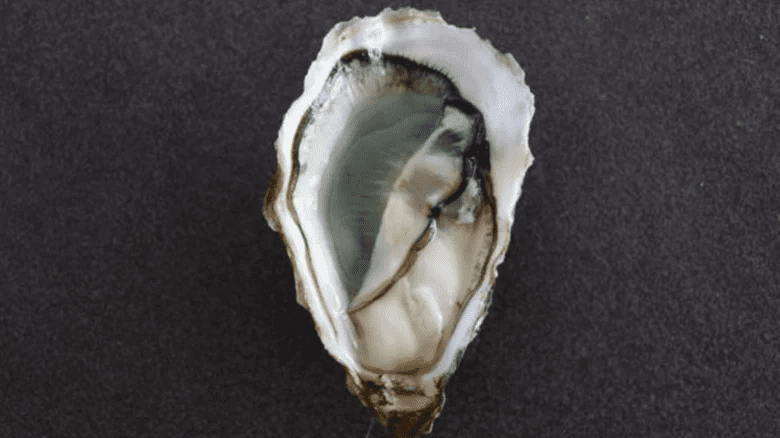 Oysters are filter feeders, which means they get their nutrients and flavor from the water they live and grow in. That's why oysters from different places are prized (or shunned) for their unique flavors. There's one tiny creature, a micro-algae about the size of a width of human hair called Haslea ostrearia, that's solely responsible for green gill oysters. Haslea ostrearia are diatoms, a kind of algae that are typically golden brown in color, but this species has a brilliant blue pigmentation known to the French as marennine.
As oysters pull in nutrients from their habitat — either farm-raised or naturally grown — green gill oysters retain some of the color from filtering the micro-algae, which stains the flesh with a range of blue-green hues. Interestingly, though it's safe to eat oysters year-round, the blue-green hues of green gills are only apparent in colder months, appearing first in the fall, deepening over the winter, and vanishing again as waters warm in the spring.
Where can you find green gill oysters?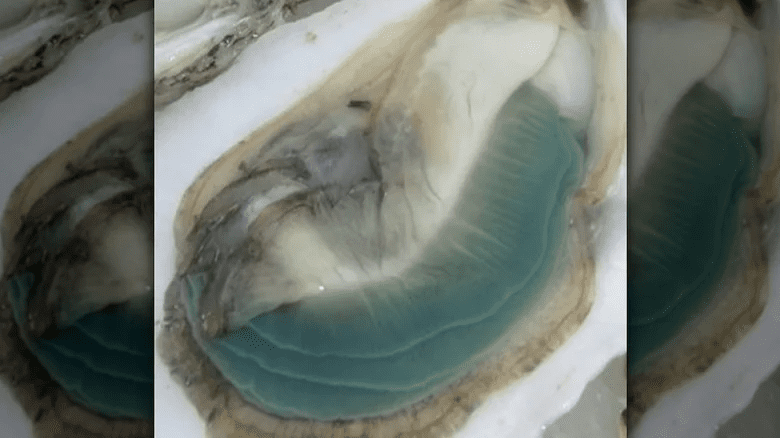 Green gill oysters have long been cultivated in France, specifically in the waters of the Marennes-Oléron coast, which is in the southwestern part of the country. There, green gill oysters are carefully tended in claires, or shallow clay ponds, where both salt and fresh waters mingle and provide an ideal climate for Haslea ostrearia. The fines de claires vertes are prized for their distinctive green color and flavor.
As it turns out, there's another place where Haslea flourishes, and it's the waters of North Carolina. In the marshy estuaries of the state's extensive waterways, naturally-occurring green gills had long been sold at discount prices because they weren't commercially desirable. That's now changed, though, and oyster operations like the Sandbar Oyster Company have begun deliberately farming green gill oysters, capitalizing on the unique "merroir," a term akin to terroir, but referring to a marine environment.
Do green gill oysters have a distinct flavor?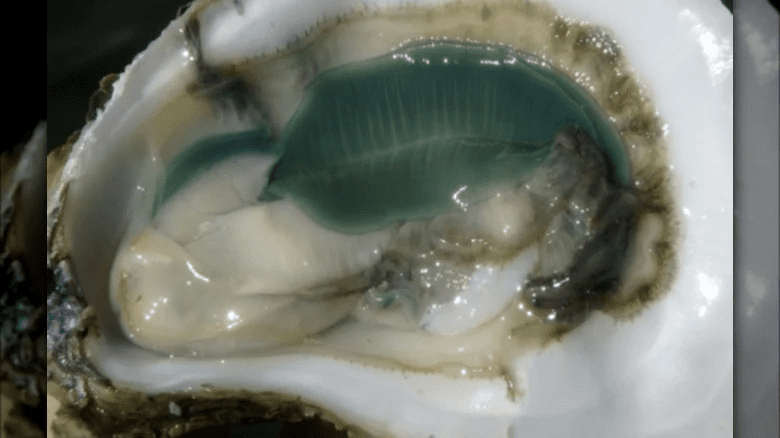 French green gills were awarded the distinction of the Label Rouge, or Red Label, in 1989, the very first seafood product to attain the honor, which is regulated by the French Ministry of Agriculture. As North Carolina production of green gills has flourished, with varieties like the Atlantic Emeralds, American Jade, Divine Pine, and Wild Greens, you may wonder if it's the color alone that makes these oysters so desirable.
As it turns out, green gills have a distinctive flavor as well. Some describe them as salty and nutty. Others characterize the flavor as earthy, briny, and creamy. Mike McCarty, Executive Chef of The Lobster Trap in Asheville, shared a particularly lyrical description of green gills with WNC Magazine, relating, "Eating these oysters is like taking a sip of delicious champagne," adding, "Their flavor is very unexpected for that of a North Carolina oyster: salt at the front followed by a sweetness and truffle flavor on the finish — very clean and crisp."
How should you serve green gill oysters?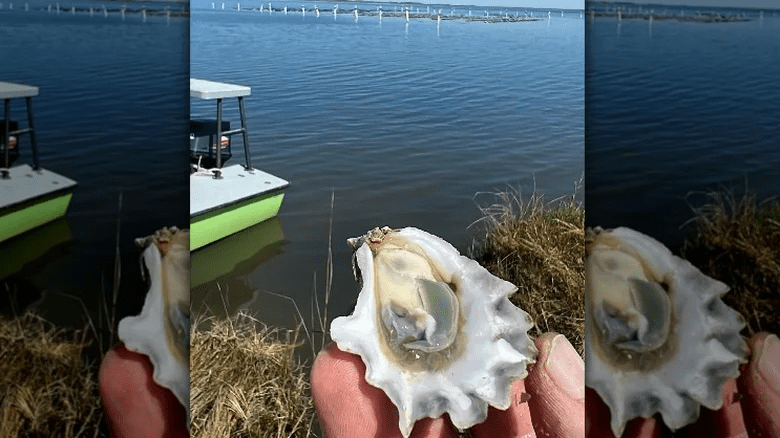 If you are lucky enough to procure green gills, they should be enjoyed as the delicacy they are. Those that are true oyster aficionados hold fast to the opinion that the best way to consume them is raw, carefully shucked, and served on the half shell. But don't make the mistake of simply gulping down these coveted green delicacies from the shell and swallowing them whole; rather, savor them to explore their distinctive flavor and texture. 
For those who aren't thrilled with the idea of eating raw oysters, an ideal way to showcase this rare prize from the sea is through a simple grilled preparation with savory compound butter swimming in the shell and a light smoke from the fire. Though dishes like oysters Rockefeller are certainly delicious, all that flavorful topping would conceal what makes green gill oysters so unique and is better saved for oysters that are more widely available.
W
https://ncoystertrail.org/wp-content/uploads/2023/04/image-1.png
438
780
Michaela Abraham
https://ncoystertrail.ncoysters.org/wp-content/uploads/2022/01/NCOysterTrail-1.png
Michaela Abraham
2023-04-25 12:34:44
2023-04-26 12:35:03
What Makes Green Gill Oysters Unique?