The myth of the 'r-month': Enjoying farmed oysters year-round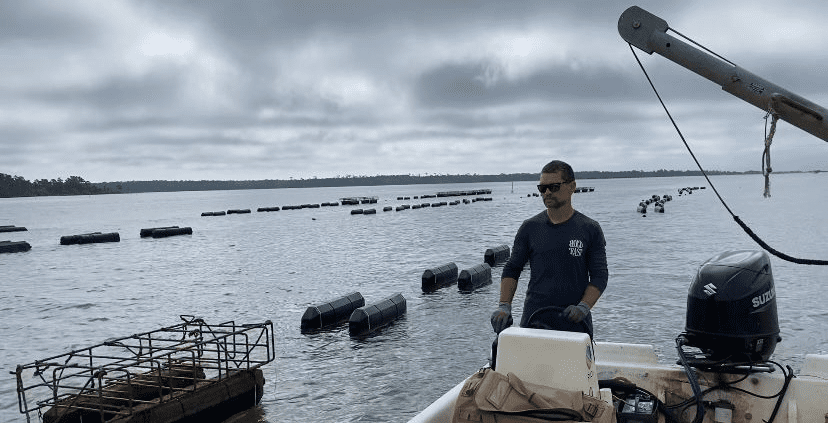 by Natalie Mooney on June 14, 2023 | Reprinted from Spectrum News 1
WILMINGTON, N.C. — When it comes to oysters, you may have heard the myth that you can only eat the tasty treats in months with an "r" — September through April. Thanks to oyster farms along the coast, people who live in North Carolina can enjoy them throughout the summer as well.
---
What You Need To Know
Farmed oysters can be harvested year-round, meaning they can be served and eaten year-round as well
Farmed oysters help to keep the wild oyster population from depleting
North Carolina has an oyster trail that allows visitors to visit the farms, learn about oysters and taste how the different waters impact the flavor
---
Matthew Schwab, the owner of Hold Fast Oyster Company, says there are plenty of benefits to farming oysters. Not only are oyster farms good for keeping oysters on plates throughout the year, they're also helping maintain the population of wild oysters, which filter and clean our waterways.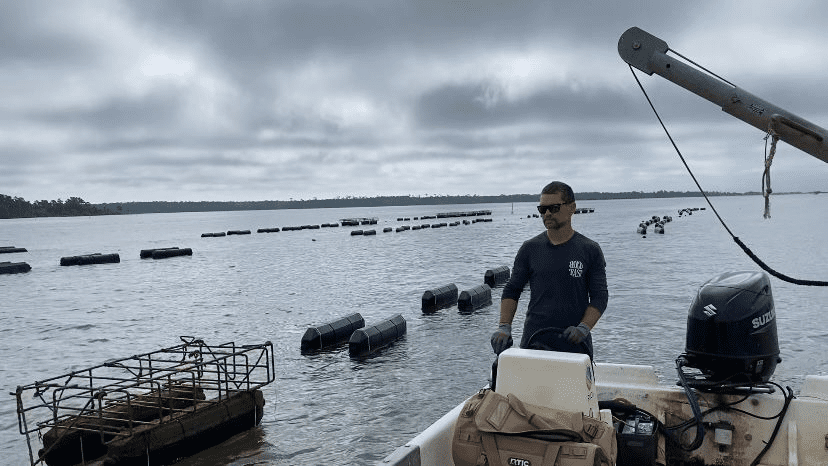 "Historically, wild oyster populations were kind of pillaged," said Schwab. "That's why oyster populations are in decline in the wild. Farm-raised oysters are helping to alleviate that."
His oysters are in a constant rotation of harvest. He takes the ones ready for the market out of the sound and back to his base to be sorted and sent off. Schwab uses a special tool called an oyster tumbler.
"The major purpose for the tumbler is that it helps grow a much more consistent oyster," said Schwab. "Instead of a bunch of oysters that grow a bunch of different shapes, they tend to all be consistently shape and easier to shuck, which chefs really like."
Schwab is all about quality, from tumbling them just right to growing them just right. He says North Carolina has great conditions for growing delicious oysters.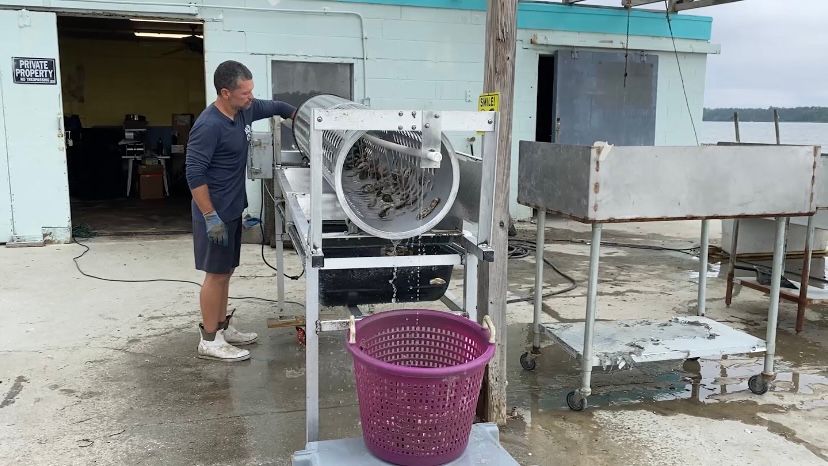 "And just amazing conditions for growing oysters," said Schwab, "From the temperature, the variations in the types of waterways be it a sound, a bay, river, inlets."
And those high-quality oysters will soon be on someone's plate right here in North Carolina. His "Seabirdies" are heading to Seabird, one of Wilmington's best restaurants for fresh caught, local seafood. Chef Dean Neff says it's that freshness that makes the oysters he serves as Seabird really stand out.
"You know, these are coming to us the day they're pulled out of the ocean," Neff said, "So it's really amazing to have them come in, bring these oysters in, and then we're serving these oysters that night."
He hopes that with farmed oysters being available year-round, it'll allow people to experience food differently — one that should not only be savored, but cherished.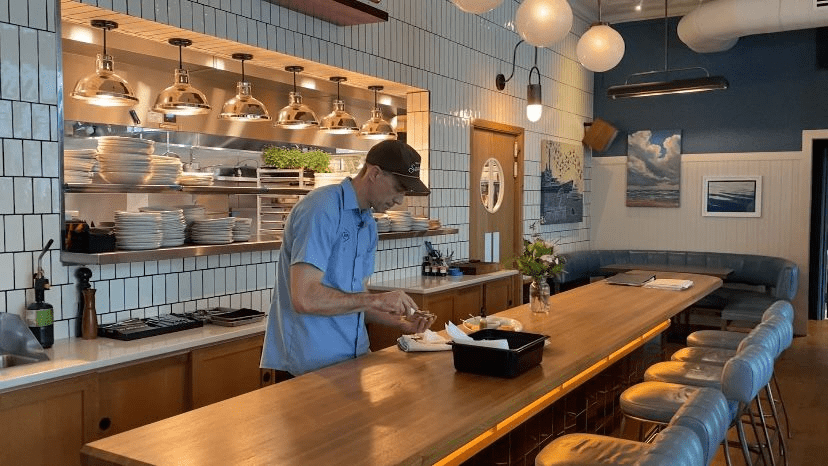 "Take it in without thinking about am I chewing it or what's happening, and it's the right size," said Neff, "And they're as beautifully maintained as the oysters farmed in North Carolina, I think people will have an experience that is very much like experiencing the ocean."
There are plenty of ways to experience the ocean through oysters along the NC Oyster Trail. From touring oyster farms to learning about their benefit to the state and tasting how the different areas along the coast impact the flavor of the meat, there's no shortage of ways to enjoy these savory shellfish throughout the year.
https://ncoystertrail.org/wp-content/uploads/2023/06/image-7.png
466
828
Michaela Abraham
https://ncoystertrail.ncoysters.org/wp-content/uploads/2022/01/NCOysterTrail-1.png
Michaela Abraham
2023-06-14 12:12:20
2023-06-30 10:33:52
The myth of the 'r-month': Enjoying farmed oysters year-round